One of the most important documents that you need to submit when you apply for a car loan in Singapore is the vehicle's log card. Some car owners are not aware that they can request a vehicle log card online via One Motoring's Website.
Here's a simple step-by-step procedure on how you can request for your vehicle's log card via One Motoring
1.) Go to http://www.onemotoring.com.sg/publish/onemotoring/en.html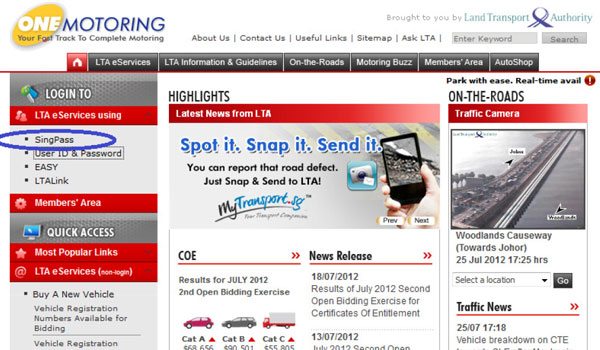 2.) On the left panel, under LTA Services Using, please select "Sing Pass"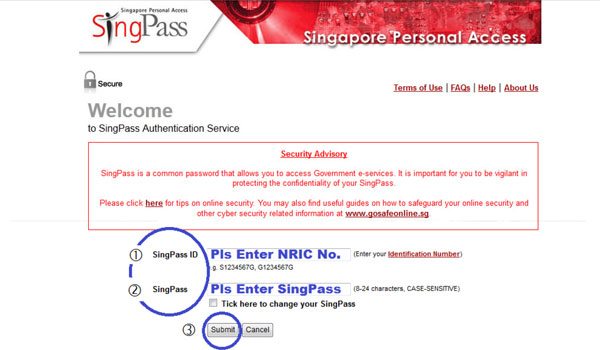 3.) Enter your "NRIC/FIN Number" and "Singpass Password"
4.) Once entered, please click the "Submit" Button
5.) You should be able to see the Terms & Conditions. Click the "Agree" Button.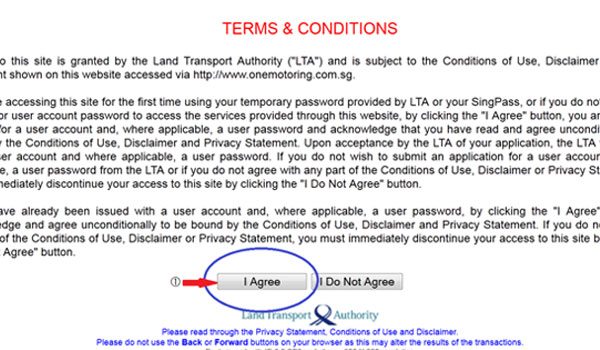 6.) Under Vehicle Hub Tab, select "Enquire & Print Veh Reg Details"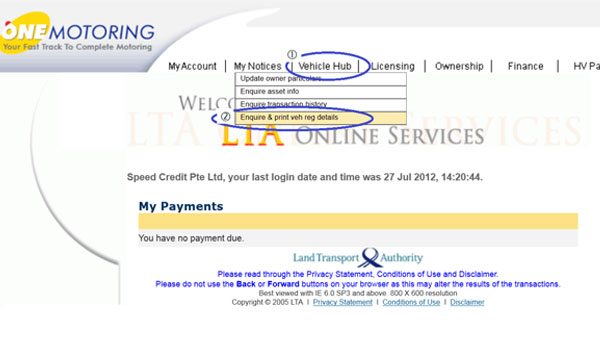 7.) Select "Registration Number" from the drop down option.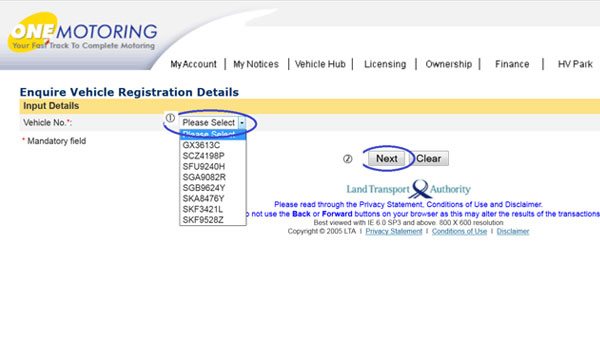 8.) Select the "Next Button" and you're done!