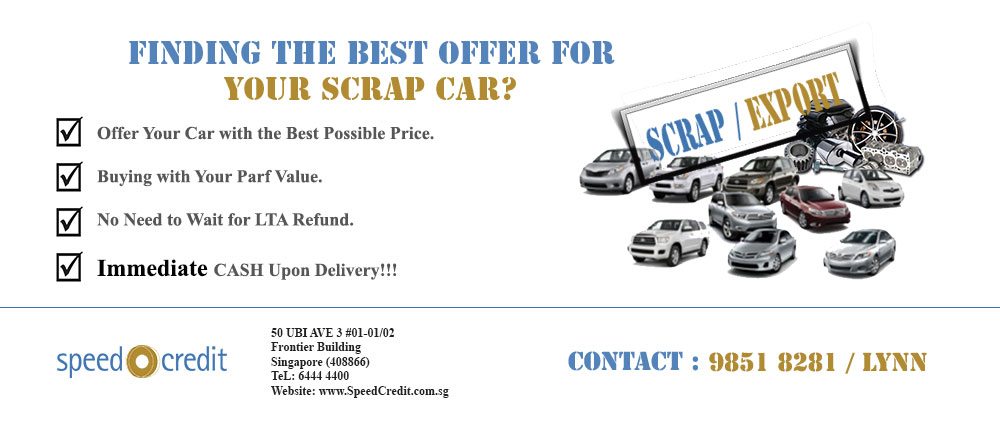 Why Scrap With Us?
This cuts a lot of work on the owners side (such as complicated de-registration process). We process all transaction on your behalf. What's best is you do not need to wait for LTA refund which can take up to 1 month. Our immediate cash upon delivery system will give you easy access when you urgently need it. No hold up. Pure and simple, easy transaction.
If you are one such Singapore used car owner who is looking for options to scrap or export your car in Singapore, Speed Credit can help you. We are a direct exporter of used cars rather than a local dealer or 3rd party car broker; we will handle all aspects of scrapping your car or exporting your car. Since Speed Credit is a direct exporter to overseas markets, you can cut middleman, hence, you'll get a higher monetary return.
Aside from helping with de-registration, we will also submit disposal documents on the used car owner's behalf. Speed Credit will collect at your preferred location. Experience a much smoother transaction and better pricing.
Please fill up the form below to get a FREE QUOTATION. Our Sales will get back to you within 1-2 working days.