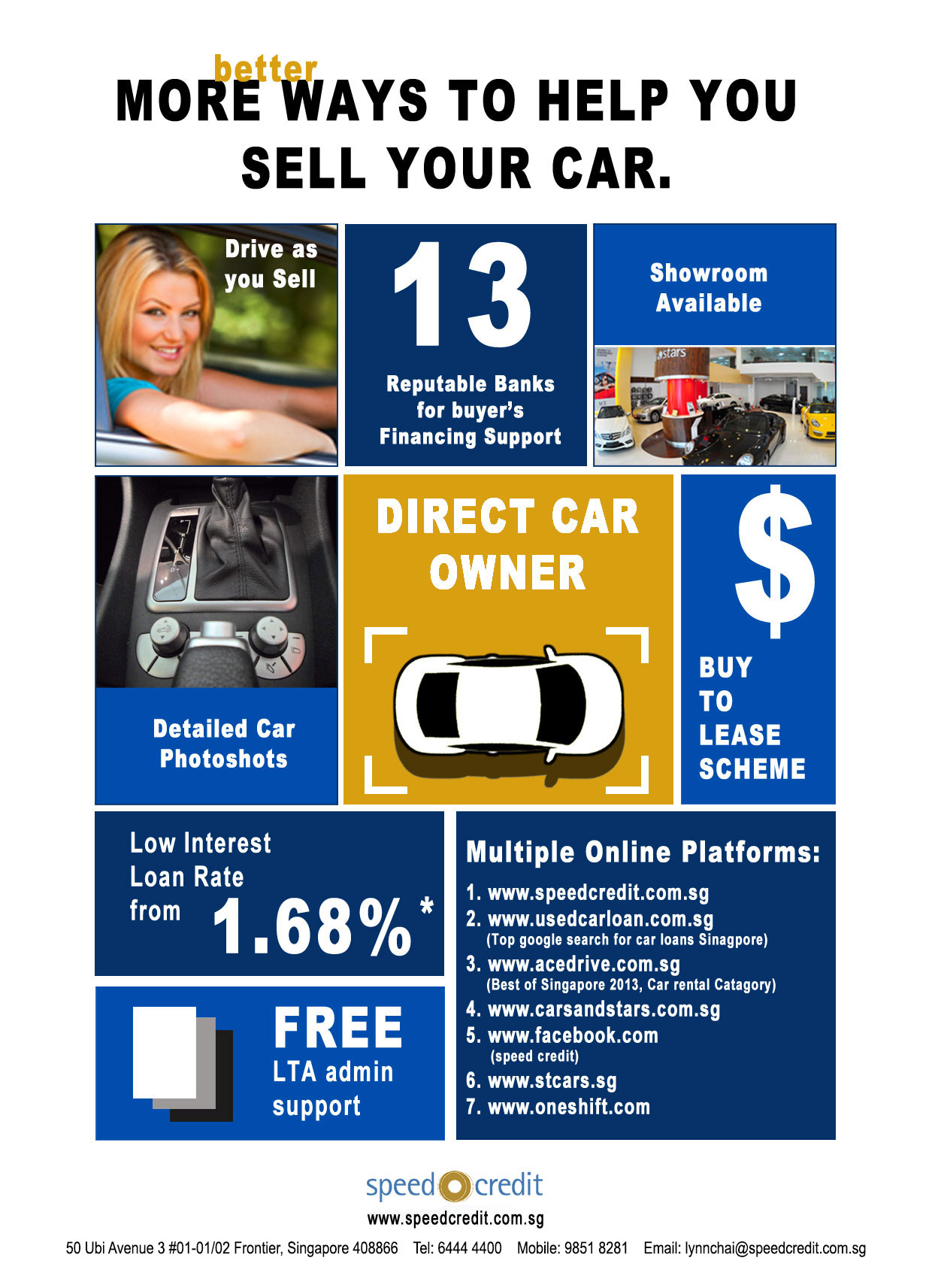 Car Consignment Service Overview
Let Speed Credit sell your car for you! You no longer need to waste your time in finding the right buyer for your car as we can quickly sell your car at the best possible price. Best of all, you no longer have to deal with meet-ups, hassle yourself from answering calls and stress yourself from all legal documentations. We will do all the selling, financing, LTA ownership transfer and all other legal documents for you.
Through our car consignment service in Singapore, you can still continue to drive your car anytime you want. Should there be any interested buyers, we will arrange an appointment for car viewing at your earliest convenience.
There is no safer place to sell your car. You can visit us from Monday-Friday, 9:00am-6:00pm for a free appraisal. Through Speed Credit, you can definitely find the perfect direct buyer for your car!
Apply Online
Click here to sign up now.
Apply Now
Benefits of Our Car Consignment Service
Car Advertisements
Expert and Reliable Sales Team
Cheap Car Financing Options
Free Administrative Support – LTA Ownership Transfer, Legal Documentations, Insurance Quotations, etc.
Flexible Hand Over Date
Drive As You Sell Scheme
For more information about our car consignment service, please contact Alan Siow at 9787 5841.