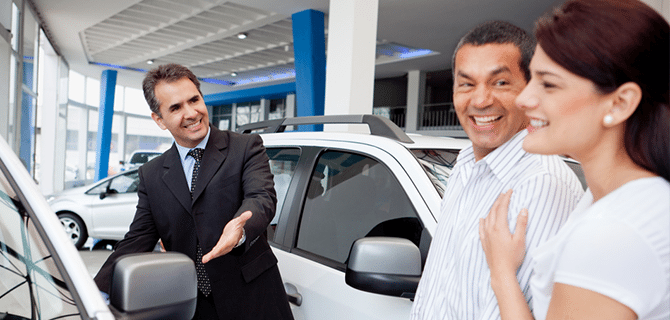 Car Financing Singapore
Speed Credit's car financing service is highly recommended by 13 of the best banks in Singapore. Since year 2000, it has been our goal to help each and every aspiring car owners to obtain the most competitive auto financing in Singapore. Whether you're purchasing your car from a dealer or to a direct seller, we can guide you through the whole car financing process.
Car Financing at Speed Credit is convenient and easy. Our car finance specialist will assist you through the entire loan process and will keep you informed in every step of the way. Loan approval takes only 1 working day at Speed Credit, so get to save a lot of time and get the result that you want in a short period of time.
Contact us today at +65 6444 4400 for more information about car financing in Singapore.
Enquire Now
Here are some of the things that we usually do for our customers throughout the car financing process:
Answer all auto finance related enquiries through phone or email.
Provide customers with the cheapest and most suitable loan interest rate and their associated clauses or terms.
Do loan submission to 13 different banks or to client's preferred bank.
Immediately inform customers through phone or email regarding their car finance application status.
Prepare the release letter for the seller which clearly states that the bank had approved the loan for the buyer, upon receiving full set of documents stated in the letter and successful transferred of ownership, the payment will be disbursed to seller.
Prepare the undertaking letter for both buyer and seller.
Prepare all worksheets, invoices or acknowledgements.
Arrange an appointment for both car buyer and seller to complete and sign all the necessary documents.
Will act as a neutral party for both car buyer and seller with all their sales and monetary transactions or payments.
Prepare Delivery Order / Taking & Handing Over Form for both buyer & seller for the handling /taking over of vehicle.
Provide full administrative support for transfer of car ownership (including LTA transfer & bank full settlement)
Should you need a car insurance quotation, we will provide you up to 5 of the most competitive car insurance quotes in Singapore.
Prepare disbursements and dispatch all the requirements or documentations needed by the bank and/ or LTA.
For urgent cases about car financing in Singapore, please contact our friendly car finance specialist for a quick personalised assessment, Ming Xi at +65 9851 8281.