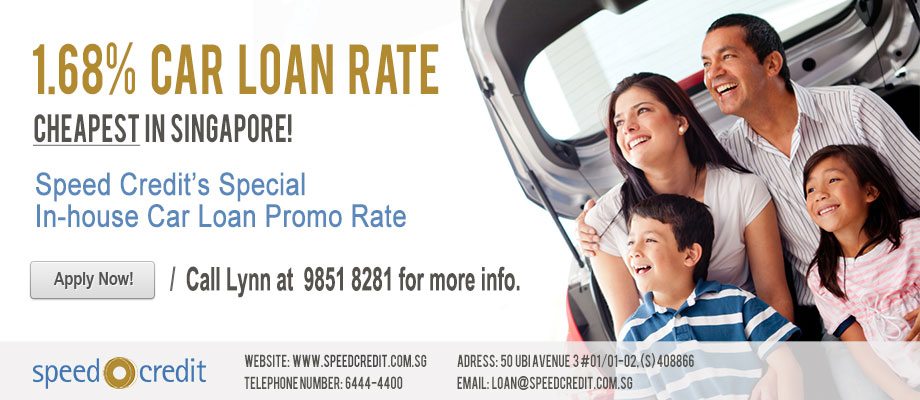 sgCarMart Used Cars
sgCarMart (www.sgCarMart.com) is the largest and most popular car portal in Singapore. If you're looking for a used car, you'll probably visit and spend some hours in looking for the car that you want through sgCarMart's website rather than visiting each and every used car dealers' showroom in Singapore.
Perhaps 95% of car dealers in Singapore post their used cars at sgCarMart. With only a few clicks, you would be able to get a list of the exact used car model that you want. Every car listings at sgCarMart can be sorted by make, model, price, gear, engine cap, mileage, vehicle type and availability status. Used cars at sgCarMart are also searchable by car type, budget and brands.
Most of the time, you'll find the list a bit overwhelming. sgCarMart was good enough to help you filter the cars that you want and compare them accordingly. With their compare car function, you can easily compare the cars that you're interested with in one glance. Thus, you no longer need to go back and fourth to check each cars' details again. So really, sgCarmart has made everything about car buying easier to everyone in Singapore.
About sgCarMart
sgCarMart.com is Singapore's Number 1 car portal site. With more than 50,000 car listings, sgCarMart offers the largest database of new and used cars for sale in Singapore. Surely, it is an e-market place that you should never miss online.
At sgCarMart.com you would find all the new and used cars available for sale in Singapore. With this dynamic car portal, you can easily find the car that you're searching for. All the cars posted at Sgcarmart.com are from car dealers and direct owners.
If you are looking forward in buying a new and used car, it is best to visit Sgcarmart to compare car prices. Buying a car in Singapore has been made easy by Sgcarmart. With a thousands of car listings, you'll never run out of choices.
1.68% Cheap Car Loan Promotion For sgCarMart Used Cars
Once you have found the right sgCarMart used car that fits your budget, you will probably look for a cheap car loan rate. There are about 13 banks and/or financial institutions in Singapore that can offer you car loans, most probably each rate and term would be different. But without a doubt, all rates will be fixed, no special promotional rates.
At Speed Credit, we would be able to provide you with cheapest car loan rate of 1.68% for your chosen used car at sgCarMart. Although this promotional rate is still subject to approval, we are still able to maintain an above average approval rate from our 13 bank partners.
Aside from us, helping you get the cheapest car loan rate, we also do all paperworks, bank & LTA transactions and transfer of car ownership AT NO COST AT ALL. Yes, no admin charge or whatsoever.
For more than 19 years, we have been providing car loan services to car buyers and car dealers in Singapore. It has been our mission to help each and every aspiring car buyers to own that car that they want at the lowest possible cost. Let us help you with your car loan needs and save you from all the hassles and troubles of getting a car loan for your chosen used car at sgCarMart.
We will also reward all successful loan applicants with the following transferable vouchers:
1.) 15% car rental discounts courtesy of Ace Drive
2.) $1,000 car voucher courtesy of Cars & Stars.
Online Application for Cheap Car Loan Promotion
For those who are interested to apply for our 1.68& cheap car loan rate for their chosen sgCarMart used car, please fill up our online car loan form here. Once sent, our car loan specialist will contact you within 1-2 working days regarding your application.
Thank you and we look forward to hearing from you soon!